CONTACT
Our international team is at your disposal for any questions or concerns.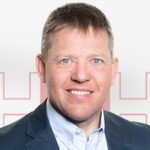 Bernhard Sauter
CEO
+41 43 501 45 50
Roland Zwicky
Project Manager Sales Field Service/
Technical salesperson
SWITZERLAND
+41 79 664 86 17
E-Mail
Mehmet Alagoez
Warehouse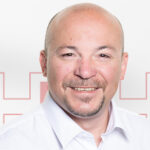 Thomas Reinboldt
Warehouse
Finance / Marketing / Quality Management
HAELOK AG
Rütistrasse 26
8952 Schlieren
Switzerland
+41 43 501 45 50
sales@haelok.com
how to get there
HAELOK AG is located just a few minutes' walk from Schlieren train station; Trains run from Zurich main station to Schlieren every 15 minutes.
If you are arriving by car, Telion AG visitor parking spaces are available directly in front of the entrance.
Opening hours / reception
The reception of the main building is open Monday to Friday from 8.00 a.m. to 11.45 a.m. and from 1.15 p.m. to 5.00 p.m. Please inform us in advance if you will be visiting us outside of these times so that we can meet you at the entrance. Thank you.